Coronavirus Update (Updated 5/7/2020)
We are happy to share that we will be reopening to routine eyecare on Monday, May 11th. However, the safety of our staff and patients is of utmost importance to us.  So, in order to achieve this, we've had to change some things…
EVERYONE entering the office (including all of our staff members) MUST wear a mask or face covering.  If you do not have one, you will be rescheduled.
You may see that our reception area no longer offers magazines, books, or children's toys as these are difficult to clean and disinfect.
We have instituted stringent cleaning and disinfection guidelines that the staff will follow on a regular cycle throughout the day. Adjusting our patient schedule has allowed us the time to do this properly.  As a result, you may be offered fewer options for scheduling your appointment(s).
If you are considered high risk (over 65 years old, asthma, lung disease, diabetes, heart condition, kidney disease, sever obesity, liver disease, or are immunocompromised), please consider scheduling your appointment towards the end of June or later unless your exam is urgent.
FOR PATIENTS SEEING THE DOCTOR:
Adult patients seeing the doctors will need to come into the office alone (ie no guests). We can allow one parent with a minor. In this situation, both the parent and the child must be wearing masks.
Upon entering, all patients (and parent) will have their temperature taken. Anyone measuring 99.5 degrees or higher will be rescheduled. (We use 99.5 because our thermometer reads a bit low.)
After your temperature is measured, you will be asked to wash your hands in our patient restroom. After this is complete, we will finish the check-in process by asking the "standard" COVID screening questions and updating your insurance and demographic information, and signing any necessary documents.
We will make every effort to get your examination process started asap, so as to limit the number of people in the reception area.
Please don't be offended if the staff and/or doctors are less chatty and more business-like than usual. We are trying to limit the exposure time for each patient and staff member.
If you arrive early, you may be asked to wait in your vehicle until we can help you, so that we can keep the number of people in the office at a safe number and allow for social distancing.
FOR PATIENTS WISHING TO SEE THE OPTICIAN:
Patients wishing to have their glasses dispensed or adjusted are welcome to come over.  Due to social distancing guidelines, we ask that you call from the parking lot to let us know you are here (717-564-5211). We can bring your glasses to the car for dispenses.  Adjustments will be put in a virtual waiting room and we will call you when the optician is available to help you.
Harrisburg Optometry Services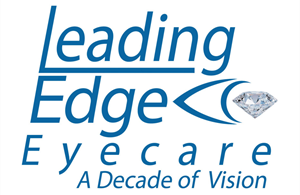 Leading Edge Eyecare has been a leading provider of optometry services and vision care products in the Harrisburg community since 1998, and we want to help you achieve and maintain clear vision for years to come.
Our experienced eye doctors offer comprehensive vision examinations at our Harrisburg optometry office and specialize in the diagnosis and treatment of a wide array of eye diseases, conditions, and problems. We use advanced diagnostic technology and vision correction products and are committed to improving the quality of life of persons in the Harrisburg community through enhanced vision. Give yourself the gift of clear vision – schedule an appointment with us today.